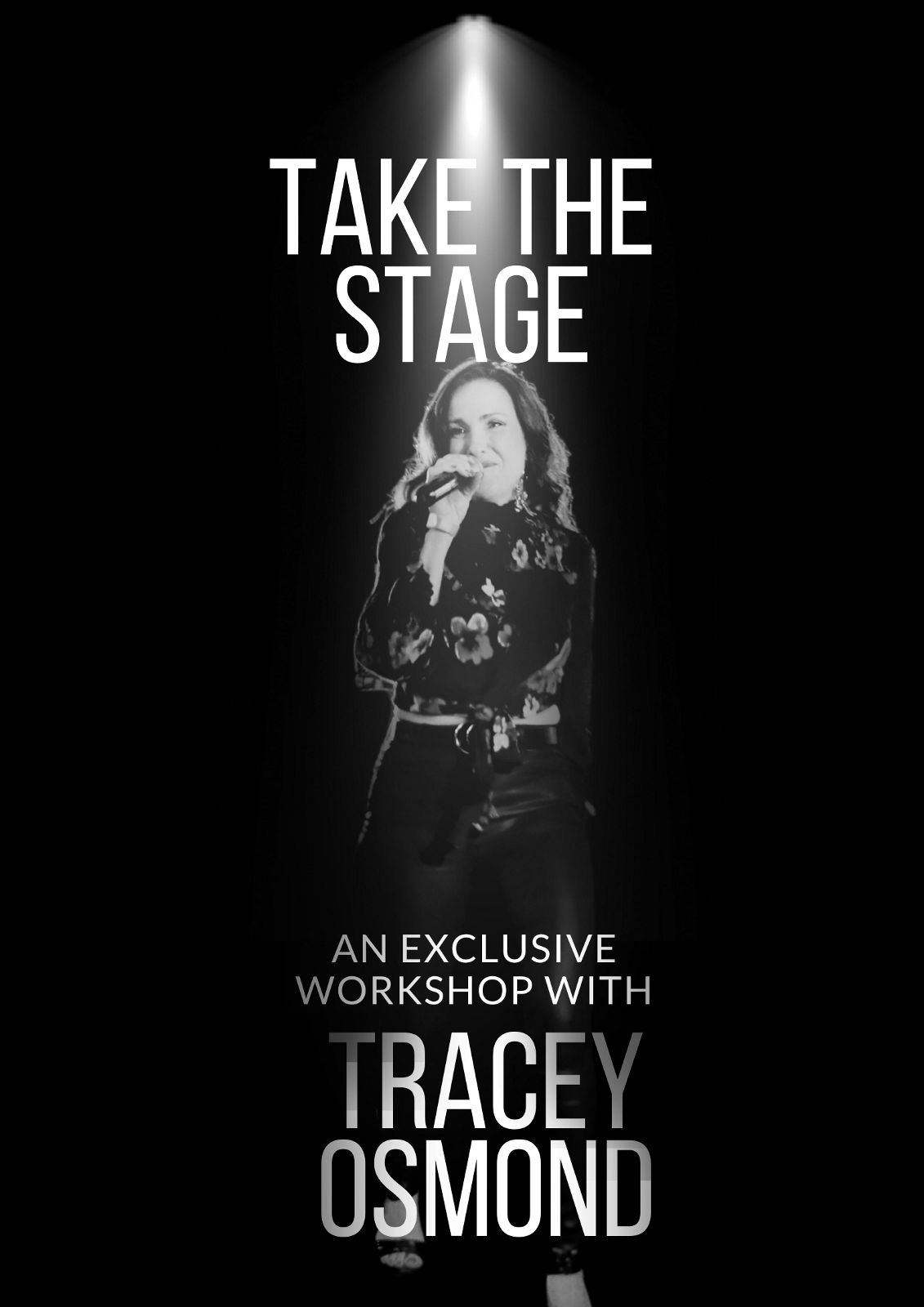 Tracey's Holiday Masterclass
Details
DATE

Monday 3rd and Tuesday 4th April (This is a two day course so please be available both days)

TIMES

2 hours per day (your time will be allocated at a later date)

COST

$235 per person (covers both 2 hour sessions)

AGE

Seperate classes will be held for each age group, from ages 10 years through to adults

VENUE

Level 2, Suite 10, St. James Place,
28 Hamilton Street Townsville, QLD
Book in your lesson or contact us
Course Outline
We are super excited to announce Tracey Osmonds upcoming Masterclass "Take the stage". We believe the masterclass will provide you with an experience that will further your singing journey. We encourage you to take advantage of this as there are limited spaces and Tracey's last masterclass, "Elevate" sold out.
The Masterclass will help unlock the potential performer in you by helping you navigate through the nerves and awkwardness often brought on by the thought of going on stage. It will also upskill those of you who are comfortable on the stage, but would like to be mentored into furthering your experience in storytelling and connecting with your audience.
Learning about confidence, vocal strength, storytelling and connecting with your audience are some of the things to expect from this class. Tracey comes from a successful background of 37 years as a professional singer and 25 years as a vocal coach. She holds a Masters in Music Studies (vocal pedagogy) and has studied voice both here and overseas. Tracey is also well known as The Townsville Carols by Candlelight Vocal Director responsible for preparing artists to perform in front of over 15,000 people.
If you haven't had the chance to work under Tracey Osmond don't miss out on your place.