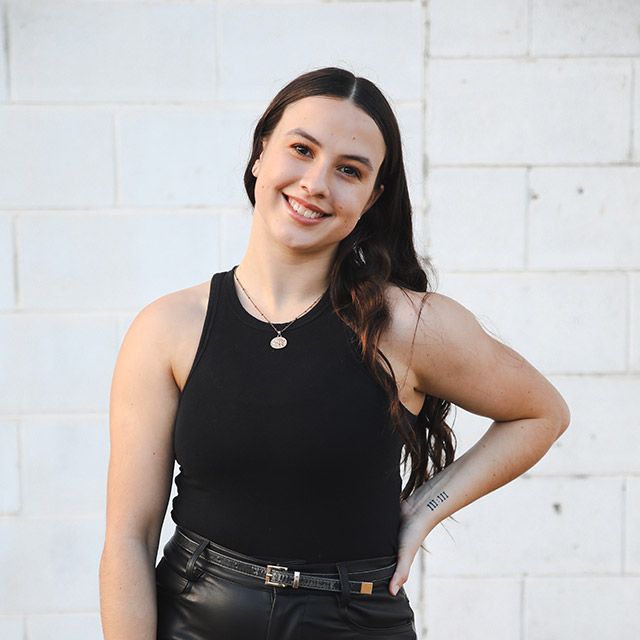 Hayley Gomes
Hayley was a long-term student of The Voice Singing School and always had a passion for music and performing! Her love of music began in her bedroom singing alongside her karaoke machine whilst performing for her family.
Hayley has completed the Grade 8 Singing for Leisure AMEB, and has competed in several competitions such as Fast Track Talent Competition, Charters Towers Country Music Festival and both Burdekin and Townsville Eisteddfods. Hayley currently performs around Townsville at many local live music venues and private events.
Hayley participated in several of the Pimlico Presents Variety Concerts and was in the Pimlico Voices Choral Ensemble for several years. In 2020, Hayley co-wrote a single alongside songwriter and producer James Newell which was released onto several streaming services such as Apple Music and Spotify. Hayley has always wanted to share her passion for music and is thrilled to be teaching at The Voice Singing School.